When you are vacationing on a Greek island, there are certain things you need to know; things that are not written on any travel guide or map, but things that are important, just as well.Here are some tips for keeps.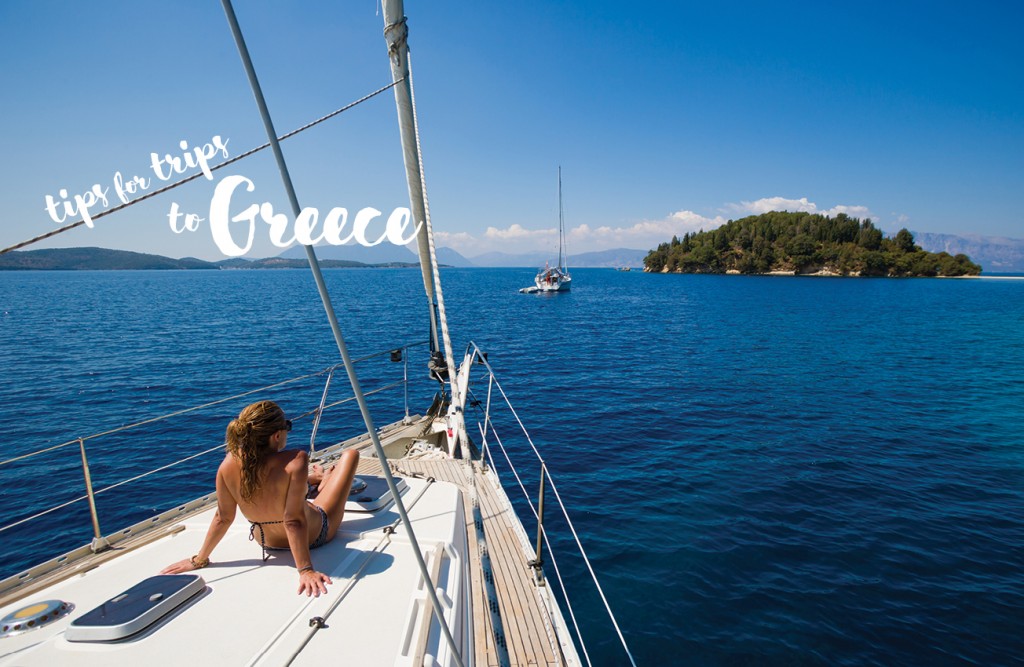 01 ASK FOR HELP, FREELY
No matter where the road takes you, you may ask for directions and assistance without giving it a second thought. Greek people are always eager to help out. Most talk basic English, but even those who don't, they will always find a way to assist you. If, for instance, you ask an elderly –who can't speak the language– for help, he will summon his grandchild; if you ask a young person where to go, he will escort you there. Greeks are helpful that way.


02 DRESS AS YOU PLEASE
On the island, you can wear whatever you like; no one will give you a weird look. Flip-flops, shorts, leaveless t-shirts, low skirts –everything is allowed. There is no dress code whatsoever. Daytime or nighttime, you can wear whatever feels comfortable, provided that you respect the place and the people around you. Dressing up is reserved for special occasions, like visits to churches and monasteries and for traditional feasts. Greeks are low-maintenance people.


03 ACCEPT THE TREAT
Do not be surprised if a total stranger treats you to a drink or a sweet bite when you are strolling the island alleyways or sitting at a bar or a local restaurant. A treat could come in any number of ways from any number of people: from a good-hearted woman at the square, to a cheerful guy sitting at the next table. When it comes to Greek people, there is no "trick" in the treat. It is a genuinely kind gesture, so you should just thank them and try your treat –usually a sip or a small bite will do. Greeks are known for their hospitality.


04 ALWAYS JOIN IN
Whenever you see others raise their glasses to toast to each other's health, make sure you join them. Saying cheers ("yamas") is practically your initiation to the Greek circle of friends. After that, you are one of the team; you may share in the storytelling and the excitement and enjoy yourself with the others. The second ordeal comes later on, when your Greek friends insist on paying the bill. If you let them, you will have made friends for life. Greeks are inherently generous.

---

ON THE HOUSE WHEN YOU GO OUT TO DINE AT A RESTAURANT OR A TAVERN, MAKE SURE TO LEAVE SOME ROOM FOR WHAT COMES NEXT. IT IS VERY LIKELY THAT AT THE END OF YOUR MEAL, YOU WILL BE OFFERED, GRATIS, SOMETHING SPECIAL: EITHER A SWEET PASTRY, A FRUIT PLATTER OR A DIGESTIVE DRINK WITH THE COMPLIMENTS OF THE CHEF!

---