SYMPOSSIO Greek Gourmet Touring and its incredible reach could only be made possible with the valuable contribution of its talented and professional Chefs who dedicate their time and energy to a project they believe in whole-heartedly. For them, it goes beyond simply preparing a menu and traveling abroad with it; it is a dedication, a love and respect for the culture they grew up with and their desire to share the uniqueness of the Greek cuisine and the philosophy surrounding it, with the rest of the world.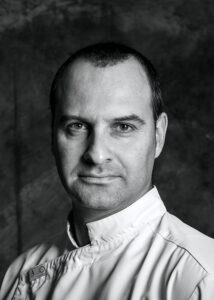 Chef Chatzopoulos George Operations Executive Chef Aldemar Resorts
What a great honour this is for a Greek chef to participate in such a multi-faceted and vivid experience that reveals our culinary culture! At the same time, what a feeling of great responsibility towards Greece and a culinary heritage that dates back to antiquity. But, most of all, a great challenge for us all and an experience to treasure! To invite people, of different countries and cultures on a tour of Greek flavours, on a land which delights in the sun, natural surroundings and generates pure, fresh products; to share with them the culinary traditions and homemade dishes, the hospitality values and lifestyle that we have grown up with, each of us in their own family. This is what happens in our Sympossio 3rd Greek Gourmet Touring 2012.
And let me add that there couldn't be a better title for this companionable voyage! You see, this is how I understand Sympossio: as a group of companions who through cookery are trying to extract as much aroma of Greece as possible!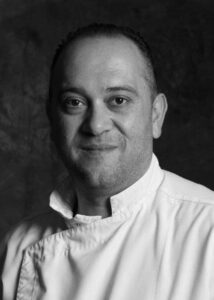 Manolis Roubakis Head Chef at Olympian Village
Bearing with us elements of a rich and long culinary heritage, as lived and experienced from our childhood till this day, we are ready and willing to share them with our distinguished guests, during Sympossio 5th Gourmet Touring 2014; and I feel honored and excited for being part of this culinary voyage aimed at spreading the excellence of Greek cuisine as far and wide as possible!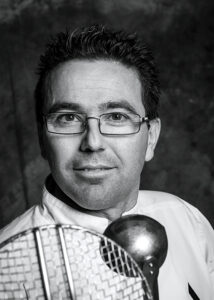 Vassilis Daskalakis Head Chef at Knossos Royal 
To me, Sympossio is all about the experiences. Experiencing flavours as well as testing new paths we come across along the way each time we set out. It's all about those friends who cook out of love and respect for the ingredients and traditions of Greece and aspire to establish its culinary culture worldwide.