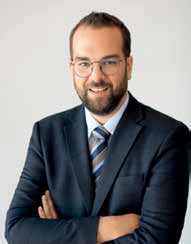 Nektarios Ath. Farmakis
GOVERNOR OF THE REGION OF WESTERN GREEECE
Western Greece can become a great tourist destination, paying respect to its history, civilization and its natural resources; a land perfectly capable to attract high-class visitors from around the globe, as it offers multi-level travel and culinary experiences. In general, gastronomy is a perfect ground, on which we can build the future of Greek tourism; every corner of Greece is a different culinary proposal, with pure local products leading the way and offering a piece of the land's identity to the visitor, whether gastronomy is or is not their primary concern.
Based on that, we have included in West Greece's strategic development plan the promotion of tourism combined with primary production and famous local products with Protected Designations of Origin;
Wine (Mavrodafni of Patras, Moschato of Rio), cheese (Feta of Kalavrita, Kefalograviera of Aitoloakarnania), gourmet suggestions (Avgotaraho-caviar of Messologi), and pure traditional flavors (Bostitsa raisin, bio olive oil), will be the main ambassadors of our idea of gastro-tourism.
We encourage every attempt towards a broad expansion of Greece's tourist potential to new delicious territories, by bringing forward the authenticity of local flavors.
---
GASTRONOMY IS A PERFECT GROUND, ON WHICH WE CAN BUILD THE FUTURE OF GREEK TOURISM.
---