Tasty Specialties Identified
LOUKOUMI FROM SIROS
Locals put their artistry and passion in making an excellent loukoumi, in terms of flavour and texture, owing to the region's water. Though the original recipe from 1837 (with water, sugar and starch) still remains, taste varieties have expanded to include almond, coconut, walnut, bergamot, mandarin, mastic, pistachio & rose.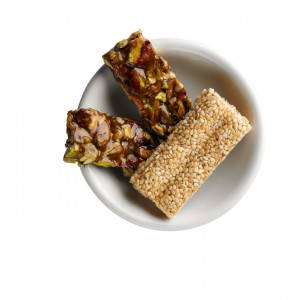 WINE FROM PAROS
With the Parian vineyards dating back to the Cycladic Civilization and with the weather favouring thriving grape varieties, the entire island belongs to the PDO Paros zone (est.1981), which produces fruity and full-bodied white and red wines, mild and dry. Today, the white Monemvasia and red Mantilaria, produced almost exclusively on the island, are unique in that they are a blend of white and red varieties.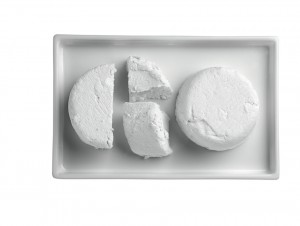 SKOTYRI CHEESE FROM IOS
The Skotyri of Ios is a soft, buttery and creamy cheese, with a spicy flavour and distinctive aroma. Made from goat cheese, skotyri Is actually a combination of cottage cheese, kefalotyri, fermenting milk, savory and island herbs. Skotyri is produced at an altitude, so that the product maintains its high quality standards.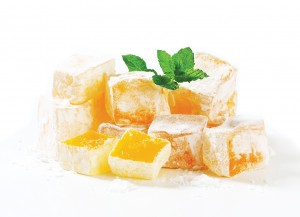 BAKED RAKI FROM AMORGOS
Story has it that baked raki emerged as a way for Amorgos women to participate in social life, many years ago. As they were reluctant to drink the strong raki that the men consumed, they decided to prepare a raki that resembles liquer, by adding honey, various aromatic herbs and spices. Baked raki is produced with varying amounts of ingredients and combinations: cinnamon, cardamom, clove or star annise. Every year, on July 26th, Amorgos hosts a large feast at the harbor for baked raki.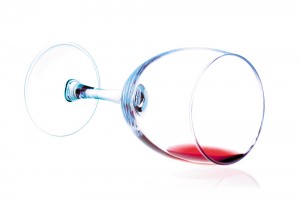 WINE FROM ICARIA
Icarian vineyards produce a dry black and red wine, known for its beneficial properties. This wine, called "Pramneios", is closely linked to the worship of God Dionysos, said to be born on the island. Pramneios is one of the few wines that naturally exceed 16°. Icarians say that because this wine is so strong, it should be mixed with water, especially during the hot summer months.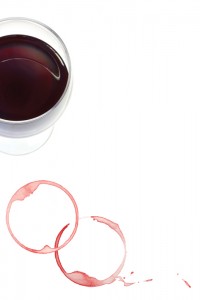 ARTICHOKES FROM TINOS
Known to flourish in moderate climate with mild winters and strong winds, artichokes blissfully grow at the Kombi meadow in Tinos. This unique artichoke variety –small, firm and flavoured– gives rise to a wide range of original, traditional dishes. Just visit the annual local artichoke festival.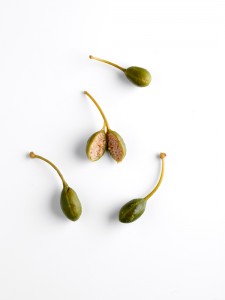 OUZO FROM MYTILINI
Ouzo's distinct, gentle and mellow taste combines anise and other aromatic seeds. It is a true legacy for the local people who distill it in copper stills at 98°. As it is considered to be a particularly strong drink, ouzo is traditionally slowly-sipped and it almost always accompanies food or mezedes. Ouzo is often mixed with water or ice.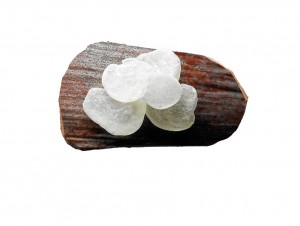 CAPERS FROM SERIFOS
Bold, briny, and powerfully salty, this tiny green bud makes a remarkably polarizing component in many dishes of modern gastronomy. When production begins in May, caper buds, berries and leaves have their own special place on the table: in salads, as appetizers, siding pasta or as a sauce ingredient.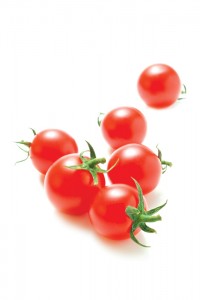 SANTORINI'S CHERRY TOMATO
Tasty, tiny and appetizing, this cherry tomato is the original, authentic seed carrying the full flavour and characteristic taste from the volcanic soil. For the last 200 years, this tomato grows on Santorini land; with scientists still not clear whether it got accustomed to the weather conditions, or it is a unique species altogether.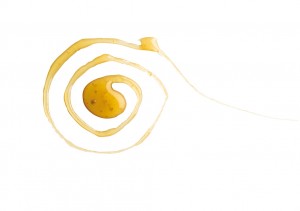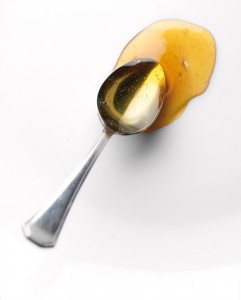 THYME HONEY FROM SIKINOS
Beeking is a long lasting tradition for the island of Sikinos, as the depiction of a bee appears on an ancient coin dated in 300BC. Sikinos' excellent quality thyme honey stands out for its intense aroma and very sweet taste, combined with the light "burning" sensation of thyme. Locals also use thyme honey in a variety of sweet recipes; to make pasteli, along with sesame and honey dipped dough puffs.