The tavern has always served as an extension of life at home; a place where people would be welcomed, be treated with respect and, most importantly, be allowed to be themselves.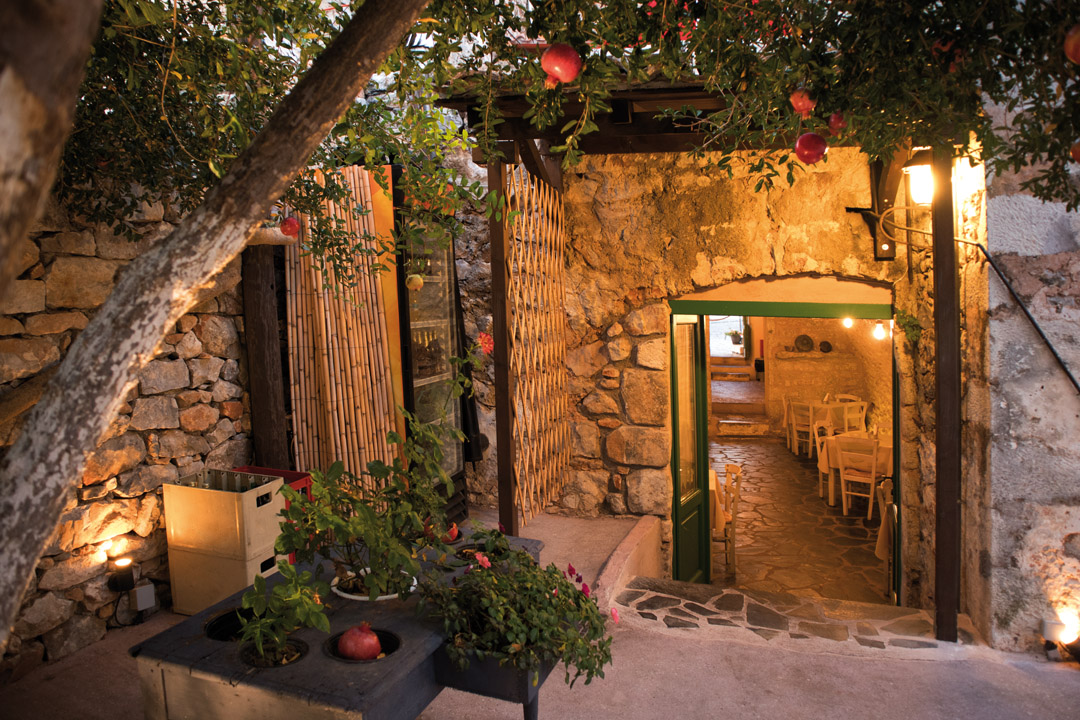 Tavern or taverna is a kind of folk restaurant that is quite popular in Greece. The tavern, whose history spans over 2,500 years, has always been part of the Greek reality; a place where friends or families would meet to eat, talk and enjoy themselves. In the 50's and 60's, the taverns located in Athens were known to gather the elite of Greek society: people of the arts, politicians and celebrities. In that respect, most of the Greek films at the time have had at least one scene shot inside a tavern.
Through the years, the tavern has accommodated various folk music genres, from laïka* to rebetiko** and the anti-dictatorship songs that flourished during the Greek junta.
The popularity of taverns to this day is attributed to the casual atmosphere, the amiable staff, the unpretentious and authentic cuisine and the great quality-price rapport. In addition, taverns are suitable for all ages and make no distinction regarding social classes.
But the tavern is not the only type of folk restaurant one can find in Greece. Several somewhat similar types have emerged; some even from before the turn of the 19th century.
* urban folk songs from Greece / ** music originating from Minor Asia
Mezedopolio
a type of tavern that serves assortments of small dishes "mezedes" shared in the middle, and appetizers, to accompany alcoholic drinks. On occasion, mezedopolio can have live music.
Rebetadiko
a type of atmospheric folk restaurant where a live band plays rebetiko music. Diners may sing along with the musicians or dance. It serves mezedes, casserole dishes, bulk wine and beer.
Tsipouradiko,
Rakadiko, 0uzeri
very similar venues that offer alcohol: tsipouro, raki and ouzo respectively, along with various appetizers. These venues are usually characterized by round small tables.
Koutouki
a small tavern usually located in a basement with an old-looking décor. It serves mezedes, appetizers, and a few main courses, accompanied by bulk wine and beer.
Mageriko or Magirió
the most informal setting, with a few tables and a food display counter. It basically serves oven and casserole dishes and maybe a few appetizers.