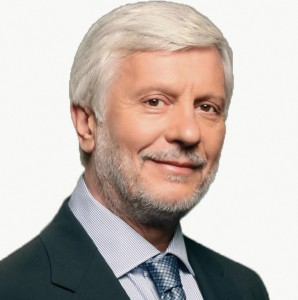 Petros Tatoulis Governor of the Region of Peloponnese
It is with great pleasure that I welcome the 8th SYMPOSSIO Magazine. The Sympossio, as a publication and as a travelogue of openness and quality, is undoubtedly a pioneering initiative which is aligned with the political approach that we at the Region of Peloponnese follow in order to promote our quality products, our tourism, our gastronomy, our local culture and all the healthy forces within our economy.
With this anniversary edition, dedicated to two of Greece's unique and prized possessions, olive oil and wine, readers will have the opportunity to experience the abundance, quality and authenticity of Greek gastronomy and culture centered round these two highly acclaimed products, worldwide.
The Symposs io initiative is already established as a prestigious, credible and solid institution that has succeeded in penetrating the critical domestic and international markets of agri-nutrition and tourism.
I would like to wish to Symposs io's conceptualist and my friend, Alexandros Angelopoulos, and his valuable associates in Aldemar, every success in their endeavours.
Konstantina Nikolakou Vice-Governor, Region of Peloponnese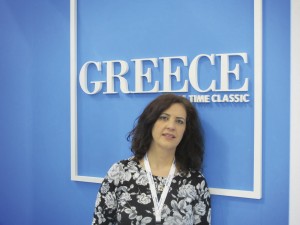 For the Region of Peloponnese, gastronomy and local cuisine constitute an essential part of the Peloponnesian economy, linking its two basic pillars: the primary sector and tourism.
As regards the sustainable development of the Peloponnese, a key parameter in our strategic planning is the connection of tourism and production. The Peloponnesian Basket is our added value in this effort. We combine local agricultural products of superior taste with unique empirical products from every corner of the Peloponnese. These ingredients are behind dozens of delicacies, which the visitor will discover through gastronomic mapping, at authentic taverns and restaurants, small shops with local products from small producers, oil mills and wineries, or thanks to the many professionals who honour the history and tradition of Peloponnesian tastes.
In 2019, Sympossio celebrates its 10 years of Greek gastronomic touring, with olive oil and wine as its leading concept – two products largely cultivated in the Peloponnese – thus laying special focus on Greece's culinary treasure.