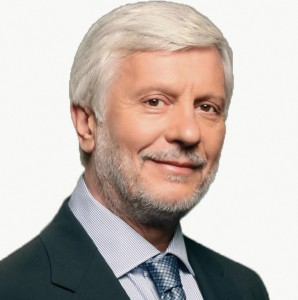 Petros Tatoulis
GOVERNOR
REGION OF PELOPONNESE
It is with great pleasure that I welcome the Peloponnesian issue of Sympossio Magazine.
The Sympossio, as a publication and as a travelogue of openness and quality, is undoubtedly a pioneering initiative which is aligned with the political approach that we at the Region of Peloponnese follow in order to promote our quality products, our tourism, our gastronomy, our local culture and all the healthy forces within our economy.
With this prized edition, readers will have the opportunity to experience the abundance, quality and authenticity that characterize the Peloponnese.
The dedication and zeal of the producers, the hospitality of tourism professionals, and the coordinated efforts of all those involved in the management and promotion of the notion "Experiencing life as a Peloponnesian", have contributed significantly to acquainting the public with our unique, original, local products.
The Region of Peloponnese actively supports every extroverted effort in this difficult period of the Greek crisis. The Sympossio initiative is already established as a prestigious, credible and solid institution that has succeeded in penetrating the critical domestic and international markets of agri-nutrition and tourism.
I would like to wish to Sympossio's conceptualist and my friend, Alexandros Angelopoulos, and his valuable associates in Aldemar, every success in their endeavours.