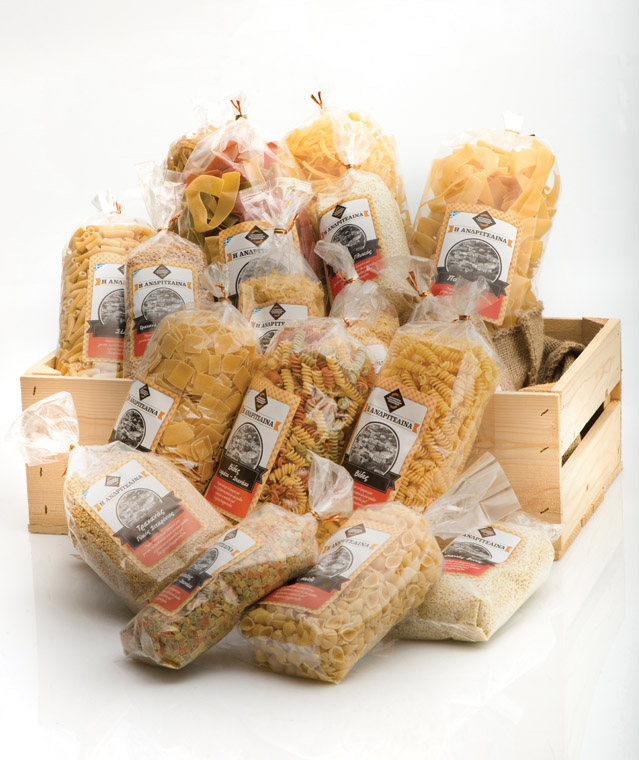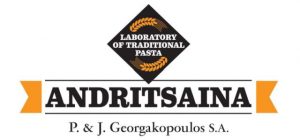 P & I GEORGAKOPOULOS O.E.
TRADITIONAL PASTA LAB
Andritsaina Olympias
Tel. +30 26260 23230
info@andritsainapasta.gr
www.andritsainapasta.gr
ORIGINATING FROM THE HISTORIC ANDRITSΑΙNA, our company began its journey in 2006 with the main desire to share with clients our traditional pasta products. With respect to family and culture, Andritsaina Pasta is known for its premium quality and rich taste, resembling the pasta we got to know growing up.
WITH THE VALUABLE WORK of our expert personnel and by investing in new modern facilities, we have managed to upgrade the production process without compromising quality. Our company is also a proud recipient of the ISO 22000 accreditation.
WE HAVE STRICT CRITERIA regarding the suppliers of raw materials, insisting on freshness, high quality, and the absence of additional chemicals or preservatives that can alter the products.
OUR PASTA RECIPE IS AΝ OLD, family secret that has lasted for years. That recipe, in combination with our pure and fresh ingredients, creates a special flavour that more and more people wish to bring to the dinner table.
WITH A SENSE OF RESPONSIBILITY towards our clients who trust us and consume our pure and rich-in-nutrients products, we aspire to become Ambassadors of Greek Nutrition.