The palm-shaped region of Peloponnese is undeniably the country's most fertile region.
This 8,320 squaremile peninsula which forms the southernmost part of mainland Greece has a rich, varied landscape: a mountainous interior, broad valleys, a coastal plain, and 856 miles of coastline.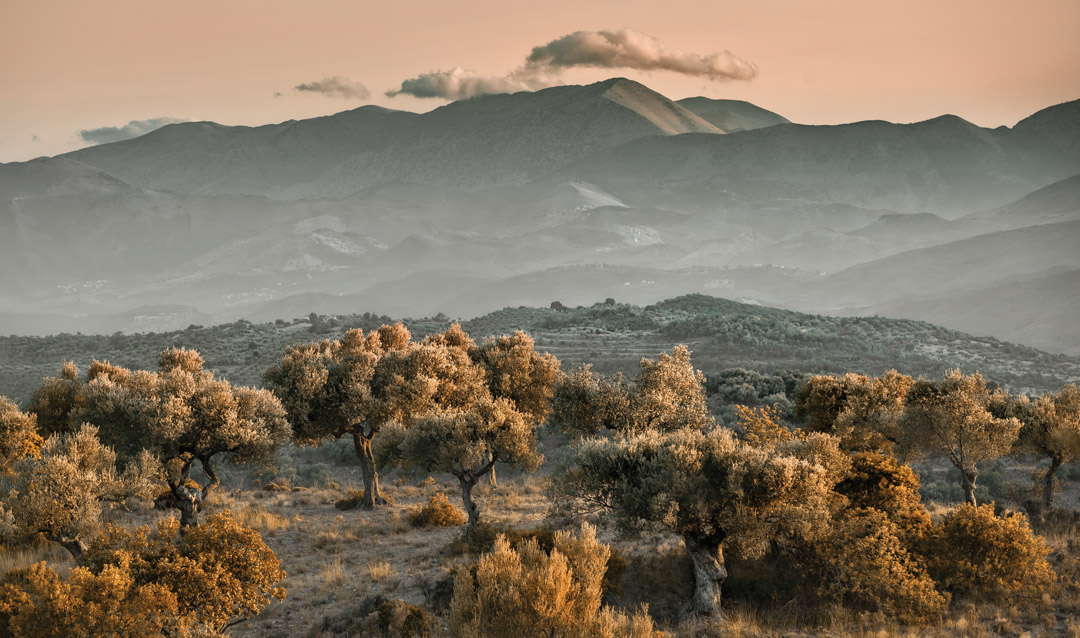 With its mild, Mediterranean climate, this profuse land affords an exceptional agricultural diversity: bountiful fields of grain and vegetables intertwined with citrus plantations and miles and miles of olive groves. The olive tree is the everpresent emblem of the Peloponnese; with the olive oils of Kalamata and Laconia considered among the best of the world.
One can hardly overstate the natural splendour of the land, a land that is also blanketed with the premier vineyards of Nemea and Mantineia. But the "heavy artillery" of Peloponnese is none other than agricultural production. It is no wonder that the region's economy relies heavily on local produce: lemons, oranges, dates, figs, artichokes, potatoes, wheat, olives, rice, raisins, cotton and tobacco are found in abundance here. Moreover, local communities depend on cattle-breeding and sheep-breeding, with fishing practiced in the coastal areas of the peninsula.
Almost every area of Peloponnese favours the growth of something "natural and amazing"; whether it is a single ingredient, a main type of food, or a byproduct: olives from Kalamata, feta cheese from Kalavryta, cured pork from Mani, eggplant from Leonidio, raisins from Aigialeia, or currant (grapes) and pleurotus mushrooms from Corinth—to mention only a few. In this respect, culinary habits, though simple and direct, vary from one place to another.
As the traveller explores the Peloponnese, he bears witness to the distinctive tastes, which but reveal the history, the local traditions, and the idiosyncrasy of the people. In the simple gastronomic landscape of the Peloponnese, ingredients preserve their quality characteristics, recipes showcase flavoursome and nutritious combinations, and home cooking specialties develop into gourmet dishes.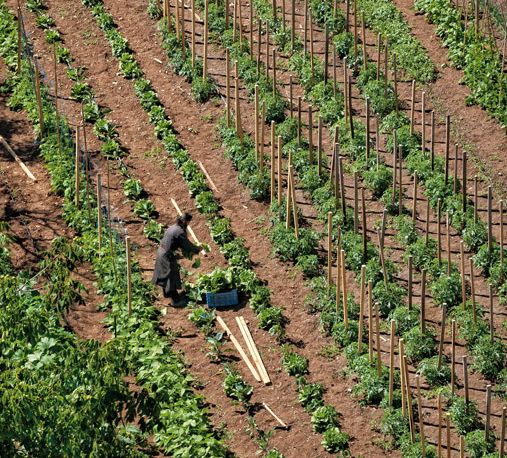 BEST PLACE IN EUROPE
TO VISIT IN 2016
Lonely Planet voted Peloponnese as the best place in Europe to visit in 2016, describing it as "the perfect destination for absorbing traditional Greek life, compelling history and inspiring landscapes."
In the simple and unobtrusive beauty of the Peloponnesian land, people, tradition, history, and religion are encapsulated in everyday life as it runs its inspired course through the seasons.
Written by Marianna Avouri