Each one holds a different role. Not everyone comes from the same country, not even from the same company. At any one moment, one will find them in highly demanding posts, but those you will come to meet in the following pages, for one or more evenings became ONE. They embraced an institution that may have seemed unknown to them, but with their zest, their participation and their help, each and every one of them has played their part in the gastronomic caravan of Sympossio. This is what being a "family" is really about. The center around which we all gather, bearing common values, and from there on, each one spreads their wings. We thank you, from the depths of our heart for having sent Sympossio soaring high in the skies!
Constantinos Tsegas
Secretary General GNTO
(Greek National Tourism Organisation)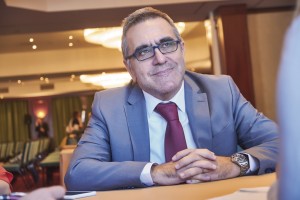 Sympossio has been steadily contributing, for the last 10 years, to the promotion of unique Greek products and flavours, while at the same time introducing the world to the myths and traditions of a rich and contemporary Greek gastronomy. The Minister of Tourism, Mrs. Koundoura, and GNTO have been supporting every effort, aspiring that our country become an established culinary and wine destination, enriching each visitor's genuine travel experience that this blessed Greek land generously offers.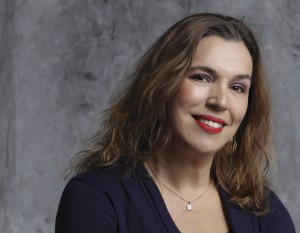 Mandy Kalliontzi
Commercial Director Aldemar Resorts
Sympossio is, for me, a journey of flavours, experiences and delights. It gives you a wink and challenges you to put on your apron, light up your soul and join forces with another 30 individuals, all there for the same purpose… Creativity. It is through that process of creativity that the charms of our very own Greece, with her regional recipes, colours and aromas, are unveiled in front of the eyes of the participants. It is an experience worth living; an experience through which each comes out "richer" and more familiarised with our customs and traditions.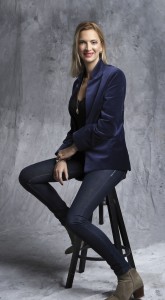 Tonia Vassilopoulou
ST GEORGE LYCABETTUS
10th Year of Sympossio! The creativity, the persistence and the consistency of the Sympo ssio Greek Gourmet Touring team are what have ensured that this institution be established for a whole decade. We are truly delighted to have had the opportunity to be part of this effort that represents and signals the ever growing culture of healthy synergies and partnerships. I hope that more creative collaborations will follow; guided by a common vision, a long-term plan and positive results for all. I wish the 10th Sympossio every success!!
0
0
0
0
Pierre Emmanuel Duband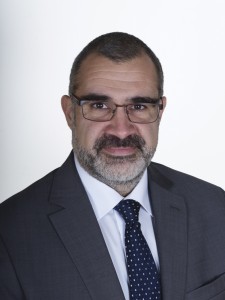 Sales Manager International
Aegean Airlines, voted Best Regional Airline Europe 2018 has been honored with the Skytrax World Airline Award for the ninth time, as the Best Regional Airline in Europe. This year, AEGEAN AIRlines will be collaborating once again with one of Greece's most unique gastronomic roadshow SYMPOSSIO Greek Gourmet Touring as it celebrates its 10 year anniversary! In light of this very festive occasion, with incredible flavours traveling around Europe, we wish SYMPOSSI O the best of success!
0
0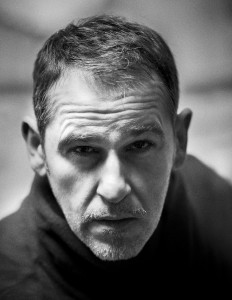 Fotis Serfas
Photographer
Sympossio… A project that tours Europe! A project with a lot of luggage, a lot of contributing factors, countless flavours, numerous trainee chefs… all to the superlative degree! A project which can either take the role of an inspired cook, while on other occasions can be an ambassador of Greek flavor. In my case, it happens to be the last photo-shoot of the season. A photo-shoot for which I see no deadline, but only a perfect line. The same applies for Chef Chatzopoulos and Chef Rodokanakis; it is those two who constitute the team I am called to work with right up to the point where we materialize an entire idea. One idea at a time… one year at a time… because it is a fact that out of Greece's culinary culture, one can extract thousands of ideas. The conceptualist and inspiration of this entire concept that takes on visionary dimensions is none other than Alexandros Angelopoulos. Having had the honour to be a member of this team and a part of this vast concept makes me feel truly proud… and I can only wish that these 10 years turn into 100… and that Sympossio becomes and institution. Thank you for everything Aldemar… Happy Birthday, Sympossio!
The Chef behind Symposssio Evaggelos Agalou
10 years of Sympossio… Colours, Flavours and aromas on a journey that constantly grows. Touching emotions, love and pride for a team that travels with Greece's "treasure" across borders.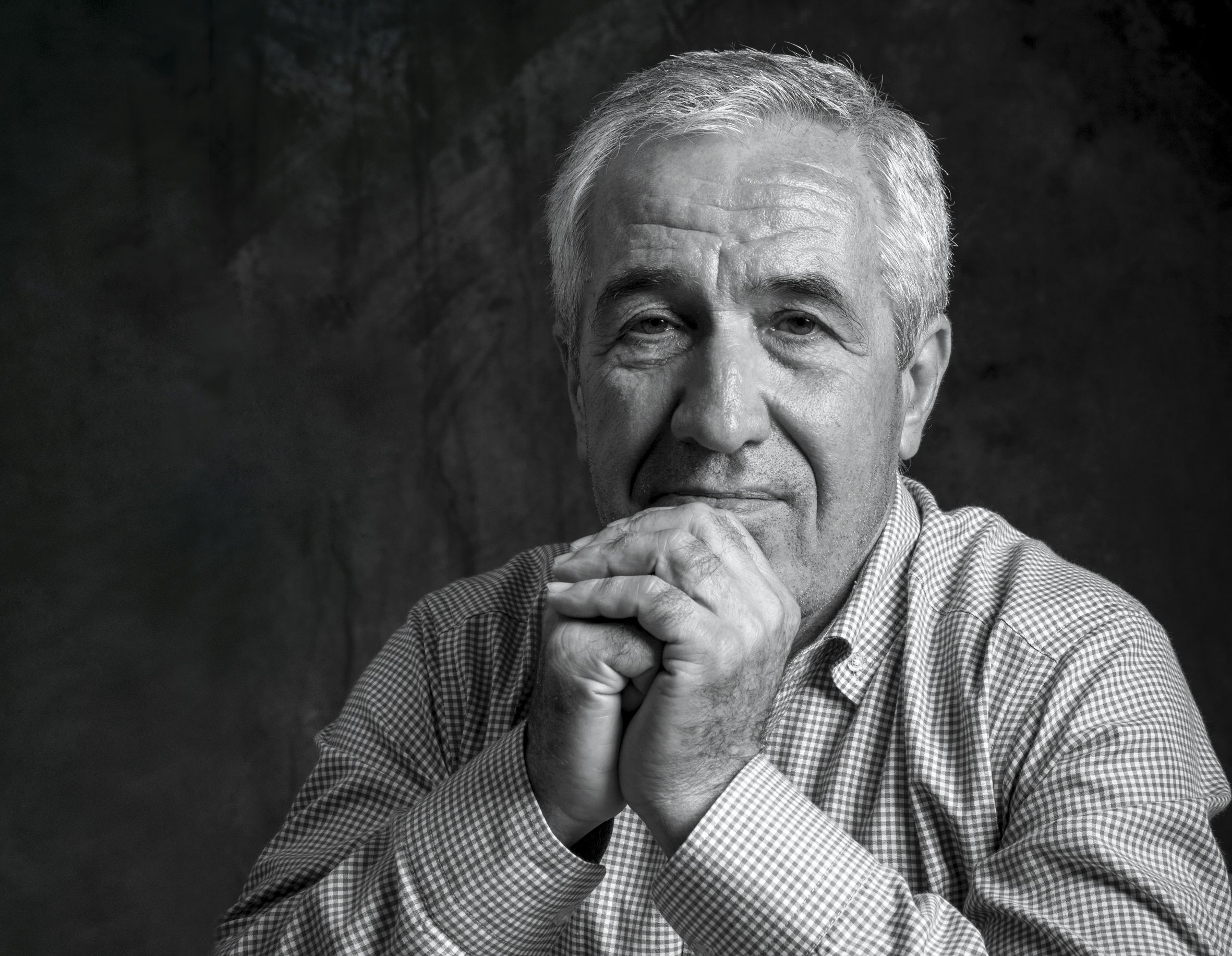 Chef Agalou has been an inspiration from the start having set the wheels in motion for what was to become a unique institution today. Alexandros Angelopoulos worked closely with him in making Sympossio the most extroverted and engaging gastronomic roadshow Greece has ever produced, giving it its unique characteristics. His drive and passion for gastronomy has been the motivating force behind a new generation of chefs that he trains, making this roadshow of flavours even greater!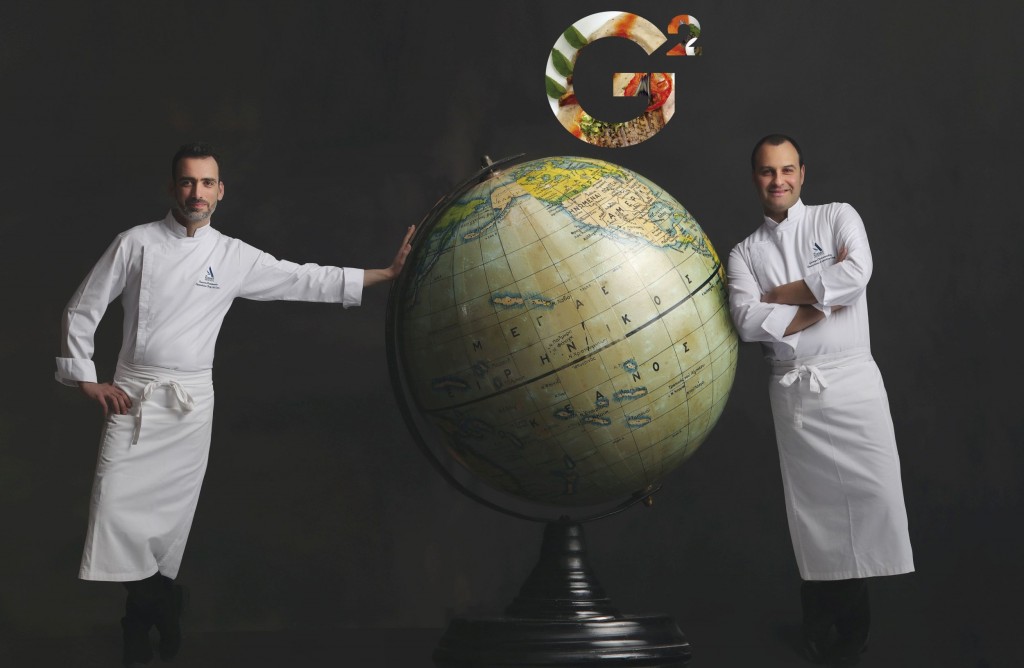 Ioannis Rodokanakis
Simply travelling with ingredients and equipment in a suitcase to cook your homeland's cuisine in faraway places, is not enough. What we tavel with and what we cook with is what we always carry within; heart and soul. THIS is SYMPOSSIO , and nothing less.
George Chatzopoulos
10 years of thoughts, 10 years of programming, 10 years of traveling, 10 years of insane cooking sessions in unknown destinations and unknown kitchens… 10 years of delightful experiences in the company of friends and colleaugues we now call family… THAT is our SYMPOSSIO !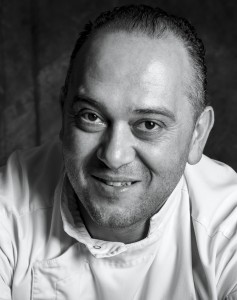 Manolis Roumbakis
A journey, a path taken with good colleagues… and good friends. A journey filled with emotion and flavours and getting to meet new people with their customs and traditions while trying to promote what sets us apart… and that is, our sense of hospitality. Wishing us all health and strength to carry on with this blessed journey.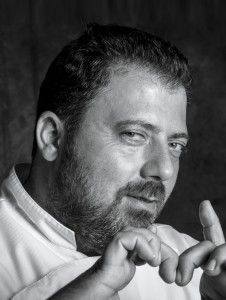 Petros Lambrinidis
A word deep-rooted in Ancient Greece; one that means a lot to us who have experienced it and is synonymous to the responsibility of conveying the Greek cuisine and culture to other nations with a strong sense of their own customs too. A word that is pleasing to be accompanied by on journeys around the world, all the while, exchanging culinary ideas with our co-travellers.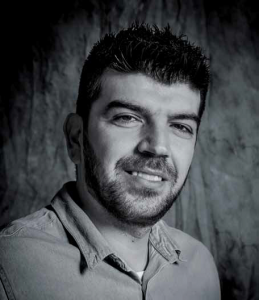 Panagiotis Roumeliotis
"It is all about the experiences. It is about those friends and colleagues who cook together and aspire to spread the love for Greek culinary culture, worldwide. Togetherness has been the key ingredient to making this very unique gastronomic roadshow succeed and become the institution it is today".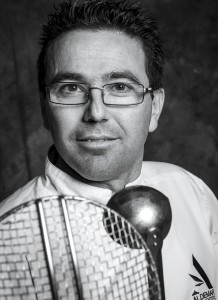 Vassilis Daskalakis
To me, Sympossio is all about the experiences. Experiencing flavours as well as testing new paths we come across along the way each time we set out. It's all about those friends who cook out of love and respect for the ingredients and traditions of Greece and aspire to establish its culinary culture worldwide.
Heart and soul, dedication, hard work and the patience of an incredibly dynamic and talented team have been the primary ingredients that turned Sympossio into the successful institution the world sees today. 10 years… and the adventure of Greek tastes, tradition and innovation continues!

From left to right: Dimitra Plessa, Manolis Politis, Daria Shibaeva, Aristea Tsakali, Ioanna Argyraki, Maria Rossi, Alexandra Sarantidi, Nektaria Zafiri, Despina Sfakianaki, Giouli Papakitsou, Maria Mastronikola, Nanita Kyrgeorgi, Jenny Panagiotidou, Myrto Karga, Maria -Sofia Pelagidou, Giorgos Vidalis, Christos Apostolidis, Vassilis Fragoulakis Sitting: Panagiotis Roumeliotis, Natalia Veber, Maria Liontaki
A Special Thank you goes to Poppy Kouzoupi and Eftihia Manenti for their valuable contribution