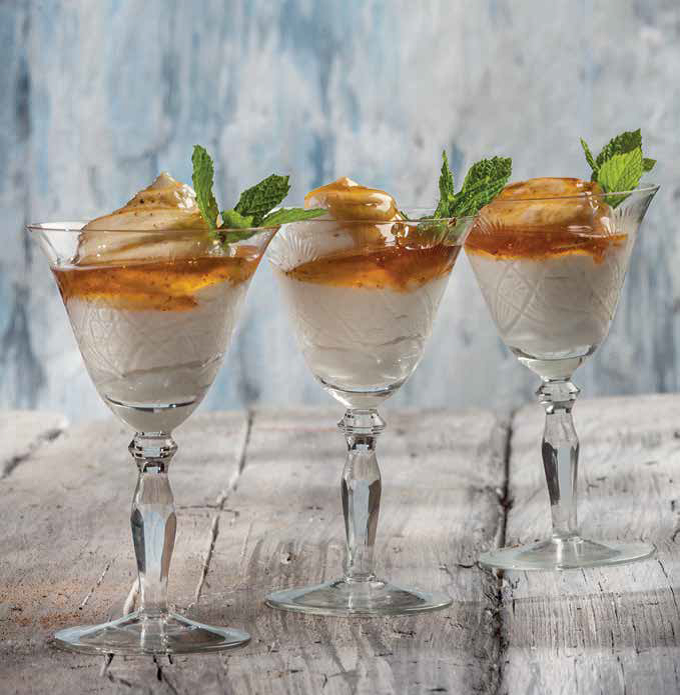 Yield 4 
INGREDIENTS FOR 4 SERVINGS
Sweet Mizithra cheese or Anthotiro 400gr
Yogurt, strained 400gr
Honey 100gr + 100gr extra for garnish
Cinnamon, ground
Zest from 1 lemon
PREPARATION
In a mixer or blender, beat Mizithra and honey, until you get a smooth mixture. Transfer to a bowl and add yogurt, cinnamon and lemon zest. Lightly whisk with a plastic ladle. Serve in small bowls and garnish with extra honey and spearmint leaves.
* You can also crack a cinnamon cookie on top.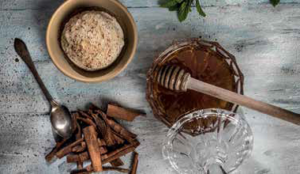 TASTY OPTION
In the recipe above, instead of yogurt you can also use "xinogalo" (sour/fermented milk) from Siteia-Crete, which resembles to yogurt in texture and has a more acidic flavor. In that case, you might want to skip the lemon zest and add some more honey to the recipe, according to your taste.