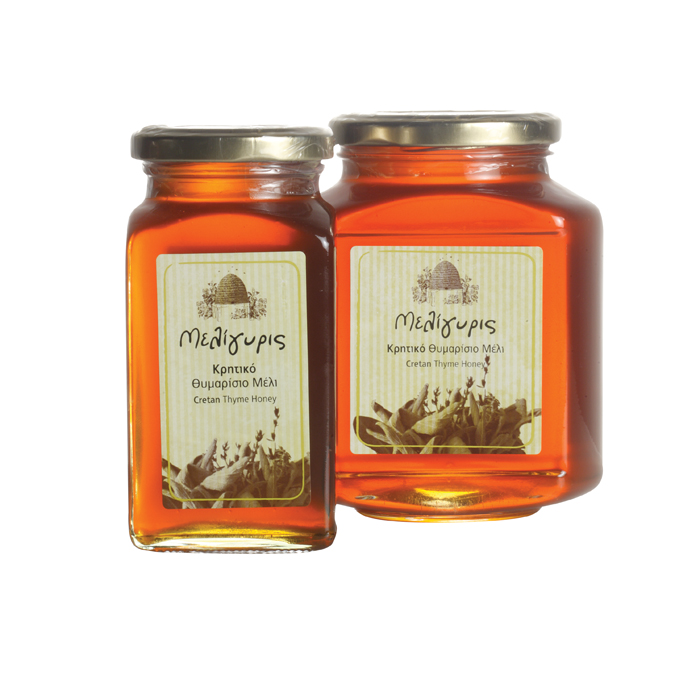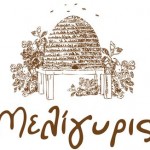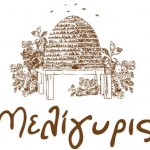 Contact Details
9 Belibasaki st., 70300 Arkalohori, Heraklion, Crete, Greece
Phone/Fax: +30 28910-29066
meligyris@gmail.com
CRETAN APIARY CENTER MELIGYRIS Our apiary center is located in the village Arkalohori, in the surroundings of Heraklion on the island of Crete. Our family tradition in bee-keeping dates back to 1920. Today our team combines scientific knowledge with the family tradition to offer a range of exclusive honeys. In order to guarantee the high quality of our products, production and packaging are certified by TUV NORD for compliance with the food safety practices IFS (International Food Standard). Moreover, we have established strict product controls and thorough analyses to ensure that a quality product reaches the final consumer.
OUR PHILOSOPHY Our philosophy consists in producing and packaging honey of high nutritional value. Our honeys bear unique organoleptic characteristics, which are directly connected to the special terroir and the exceptional flora of Crete. Our honeys are carefully harvested and packaged to retain all their natural characteristics and nutritional benefits.
Meligyris products can be found in all airports in Greece (duty free shops), in some of the best Delicatessen of Greece , Europe and the U.S.A., as well as in selected high-level hotels.
OUR PRODUCT RANGE
Cretan Organic Woodland Honey with Thyme & Wild Herbs [organic certified, with savory, thyme, malotira, ebenos, etc., light colored, full bodied and of high nutritional value] / Cretan Honey from Wild Herbs & White Thyme [with a delicious taste attributed to white thyme that grows at an altitude of 1500m, unique aroma and coherent texture] / Cretan Thyme Honey [premium honey, with strong taste and a golden color, with antibacterial properties] / Woodland Honey with Heath [thick, amber colored, from pine-tree woodlands, fragrant and floral, nutritious] / Cretan Woodland Honey with Sage [nutritious, light colored, heavy bodied, with mild taste] / Pine Thyme Honey [the combination of pine and thyme gives out particular characteristics, known from the Minoan era]