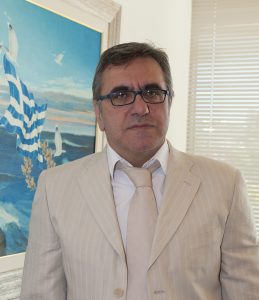 "SYMPOSSIO IS NOT ONLY AN INNOVATIVE INITIATIVE, IT IS ONE THAT HELPS ADD VALUE TO THE COUNTRY'S INTERNATIONAL TOURISM PRODUCT."
The famous Greek cuisine is synonymous to the renowned Mediterranean diet, possibly the world's healthiest diet, which is based on high quality fresh ingredients such as fruits, vegetables, whole grains, fish, beans and olive oil that are in abundance in our blessed land. In fact, all over the world, nutritionists and doctors consider Greek nutrition to be a pathway to longevity and wellness.
Truly, Greek cuisine is one of our country's unique selling points.
As such, it constitutes one of the cornerstones of the National Strategic Plan laid out and implemented by both the Ministry of Tourism and the Greek National Tourism Organization, that aim to promote Greece as a year round destination abroad, and showcase the forms of thematic tourism.
The Sympossio program complements, in the best possible way, the initiatives of GNTO that aspire to enhance Greek gastronomic tourism. It is with pleasure that this year as well, the Greek National Tourism Organization supports Sympossio, congratulating its contributors for their efforts and initiatives that succeed in making Greek gastronomy a fundamental constituent of the national tourism offer.
Konstantinos Tsegas
SECRETARY GENERAL GREEK NATIONAL TOURISM ORGANIZATION