Food blogging may be a relatively new thing for Greeks, but it is definitely a practice "well-done!" Whether to introduce new and innovative ideas, varied ingredients and techniques, or merely to help sustain our nutritional heritage, Greek food bloggers manage to successfully convey a wholesome life experience through gastronomy.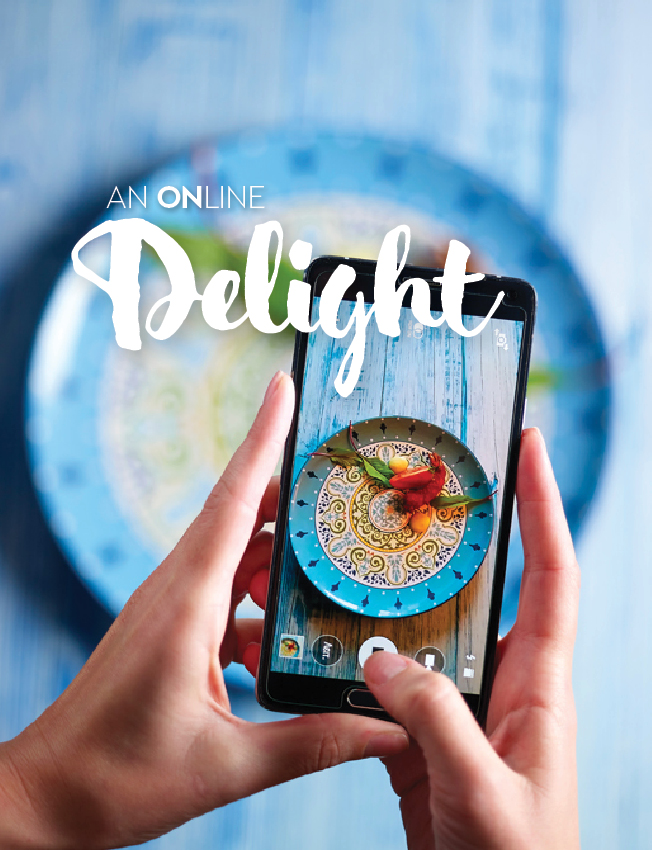 Island cuisine is truly impressive, not only for its variety and multitude, but also for the sound use of local and seasonal ingredients. In the past, island cuisive did not receive much attention.
Fortunately, this has changed in recent years, with private and state initiatives taking the lead. Foodbloggers have contributed as well; especially, foodbloggers from Crete who have done a great job, showcasing their region's traditional recipes. This is what foodblogging is: to be able to present in a generous and comprehensible manner one's culinary knowledge and experience.
A cuisine of creation, imagination and mature flavours –that is what the Aegean Island Cuisine is all about. It is a cuisine filled with ingredients provided by the clear blue of the sea, the arid land with its distinct tastes, the volcanic produce of white eggplants and fava, the aromatic saffron from the hills, the capers from the rocks, the fresh goat cheese, as well as the herbs and the plants.
That is what cooking and taste is to me: to be able to take the products that your land so generously provides, with respect to seasonality and locality, and be grateful for it.
Nowadays we experience with great awareness the Homeric phrase "nostimon imar", which translates to "the day of the return". The return to our roots makes us rediscover food memories, our country's culture and civilization, local products and food with clear identity. This is a frequent occurrence in Greek gastronomy, throughout recent years, especially within the Aegean islands and Crete. The older generations' memories are recorded in books, blogs or vlogs to keep tradition alive and pass knowledge onto generations to come. This way, local cuisines establish their identities and enrich the multiple facets of Greek gastronomy.
Every corner of Greece has its own tastes and unique products. That is especially true for the islands, where  local cuisine has been infused with ingredients and cooking techniques brought by other civilizations, through centuries of history and territorial occupations. As an enthusiast of good food and in pursuit of authentic tastes, I have been exploring the gastronomic tradition of the Greek islands. What I can safely say is that in every island complex, from the Ionian islands to the Dodecanese and from Crete to Cyclades, the local flavours are a match for the world's most elaborate cuisines.
The Greek islands have a unique place in Greek Gastronomy! These cuisines that seem almost untouched by time, have a special focus on seasonality, fresh local ingredients, tradition and customs and the influences from different civilizations. The way islanders cook whatever their land produces, the grandness of simplicity flavoured by the sea foam and the garrigue. Food blogging loves, studies and supports Greek cuisine. Personally, I have prepared many traditional recipes of the Greek islands and I have always been impressed by their unique cuisine.
When I'm not in my kitchen, I am on the dance floor. My friends keep asking me how come I am not pursuing a career in ballet abroad. The reason is simple: I am in love with island cuisine. We Greeks are the luckiest people in the world. As the years have passed, we have learned to be able to use every product that comes from the land in our cooking. I cannot think of anything better than a fresh fish or a flavoured seafood dish which is brought onto the plate with love and kindness from an island man. Island cuisine is the most healthy, the most authentic and the most elegant of all.
OFFERING A DIFFERENT VIEW OF GREECE, CUISINE & CULTURE, LOCAL FOOD BLOGGERS TEND TO BECOME INSTRUMENTAL IN ENHANCING THE CONCEPT OF CULINARY TOURISM
REASEARCH MARIA MASTRONIKOLA  ⁄  EDITING MARIANNA AVOURI