CELEBRATINR 10 YEARS
Cycladic
Gastronomy Festival
"Nikolaos Tselementes"
For the last 10 years, the island of Sifnos —known for its exquisite cuisine— has been hosting the "Nikolaos Tselementes" Cycladic Gastronomy Festival, in honor of the most prominent Greek chef of all times. It is a three-day festival held in the first days of September, which is free and open to the public. It gathers representatives and locals from the Cyclades islands accompanied with one honored guest-island from the Aegean, who present their own special culinary and cultural traditions.
Every year, at the scenic village of Artemonas, the main square gets crowded with pavillions, one for each island, where amateur and professional chefs cook their hometown recipes, with the support of over a 100 volunteers. Guests are invited to taste every single dish prepared. At a specially formed area, the "Little Tselementedes" (children aged 6 to 12), wearing aprons and colorful chef hats, participate in cooking games and contests. Music and dance events, bazaars with local treats and handcrafted items, folklore exhibitions, photography shows and demonstration of crafts, such as pottery and basketry, further complement this culinary feast.
As the biggest cultural festival of the Cyclades islands, the festival has not only gained the support of the South Aegean Region and the participating municipalities, but also international recognition, succeeding to promote the outstanding island cuisine to Greece's mainland, as well as abroad.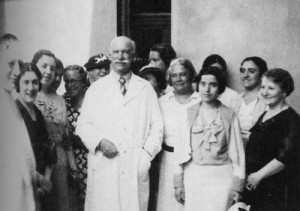 WHO WAS
NIKOLAOS TSELEMENTES
Tselementes was a Greek Chef born in Sifnos, in the 20th century. Tselementes was considered one of the most influential cookery writers of Greece, and a true modernizer of national cuisine. He had had higher studies in cooking, confectionery and dietetics and complimented work experience. He became known with the magazine Cooking Guide published in 1910.
Nikolaos Tselementes, the great 20th century Greek Chef, promoted the idea of a unified, yet distinctive Greek cuisine. Today, his name is a synonym of "cookbook" for Greeks.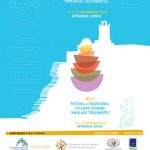 BY MARIANNA AVOURI   ⁄  PHOTOS BY GIANNIS KONTOS