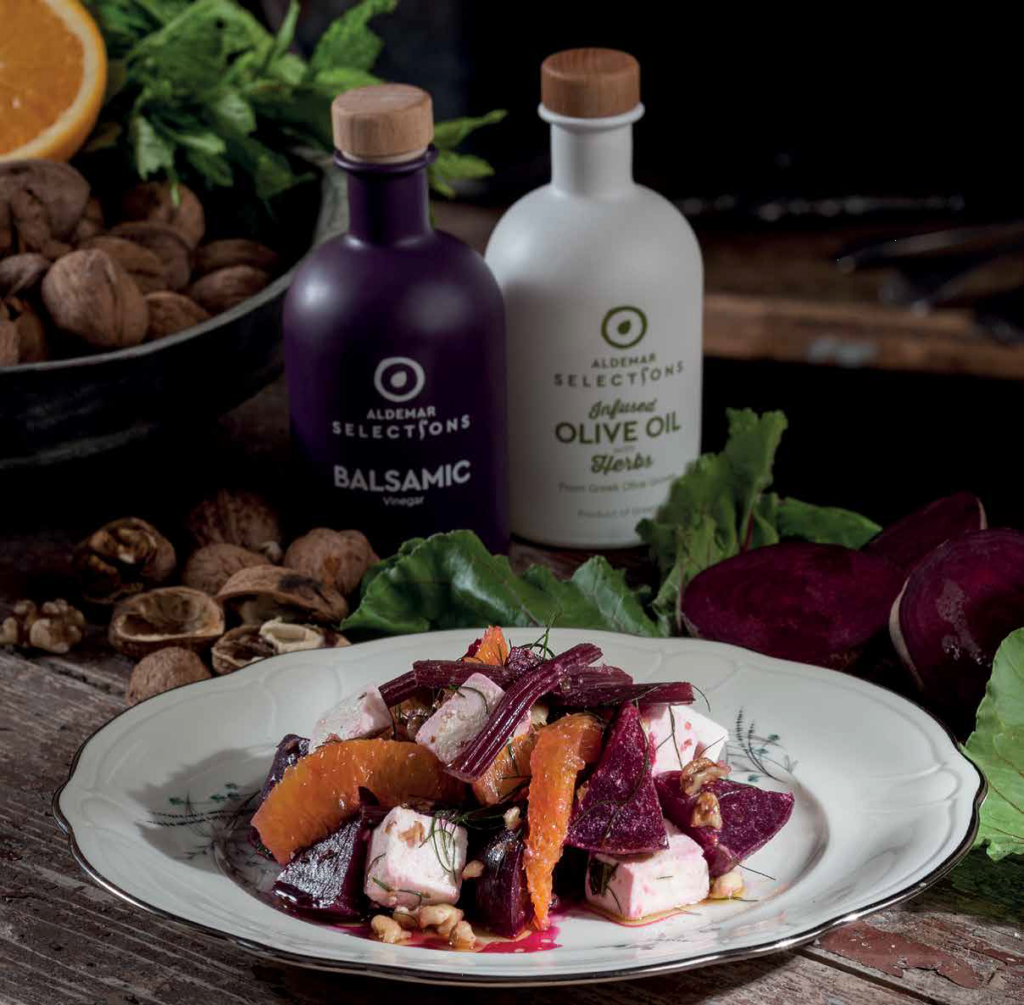 Yield 10
INGREDIENTS
Beetroots, boiled 1.5kg
Manouri cheese 500gr
Oranges 5 pieces
Walnuts 100gr
Olive oil 100ml
Dill a handful
Salt, pepper
PREPARATION
Cut both the beetroots and the Manouri cheese in cubes. Peel the oranges and cut out the fleshy part (fillet). Smash the walnuts with your hands and chop the dill and spearmint. In a bowl, mix all the ingredients together, except for the cheese. Add salt and pepper to taste and whisk. Serve the salad and add the Manouri cheese on top.

ORGANIC EXTRA VIRGIN OLIVE OIL
A full-bodied biological olive oil, rich in flavour and aroma, that can easily turn a slice of bread charred on coal into the most delicious gourmet delicacy.
BALSAMIC VINEGAR
Each time you taste a fresh salad rocket with any Greek cheese on top, your mind will surely be drifted away into a Greek countryside scenery, where a bunch of Corinthian grapes grew and turned into this special vinegar.