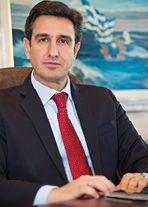 GASTRONOMY
A SUSTAINABLE
GREEK MIX
of Tradition
Locality & Quality
Gastronomy in Greece comes with a lot more one can think; Food is related to its place. It discloses information about its cultural and economic history. It becomes a way of communicating between families and friends, a way for someone to "talk" to the heart of someone else.  It creates a culture round-the-table, ranging from music, entertainment and amusement to spiritual, philosophical journeys. It stimulates the senses and becomes an authentic experience.
Gastronomy is about feeling the quality of the local products and experiencing the effectiveness of the well-balanced Mediterranean Diet; it's about discovering the local culture cultivated together with the food and the wine. Most importantly, it's about how each one of us conceives the traditional aspect of taste and brings it to date with a modern, contemporary view.
Gastronomy as well as oenology gives to food a multidimensional meaning. It transforms a basic need, eating, to an art: The Greek "Deipnosophists" (the Dinner Sophists/Philosophers/Experts) book, one of the oldest surviving cookbook of the early 3rd-century AD, discusses major topics like food and wine, music, literature and philology, while quotes texts of recipes. Greek culinary history dates back 4,000 years. In our nutritional tradition the gustative result blends harmonically with the high nutritional value. Dozens of scientific studies have shown the positive effect of a balanced Greek diet on a person's health, beauty and longevity. Greek cuisine consists of a large variety of dishes that can fully satisfy the gastronomic quests of vegetarians, meat and seafood lovers.
In 2015, more than 26 million inbound visitors had the opportunity to discover the uniqueness of the Greek Gastronomy. In 2016, apart from the sea n' sun experience, 60% of the airport tourists travel to our country also seeking this experience.
This year's Sympossio Magazine edition showcases the significance of this trait, the combination of taste and health. Focusing on the Greek Islands, the magazine brings to light local products and recipes, such as fish, seafood, salads, cheese, extra virgin oil and many other, honouring, thus, their birthplaces, world-known and lesser-known destinations of Greece. Greek National Tourism Organization, having as a main mission to implement worldwide the national tourism strategy and in constant and harmonic cooperation with the local Authorities, supports initiatives such as Sympossio, that feature the high quality of the Greek Cuisine.
Dimitrios Tryfonopoulos
Secretary General, GNTO
"AN ALTERNATIVE FORM OF TOURISM, GASTRONOMY BECOMES A DYNAMIC WAY OF ACHIEVING SUSTAINABLE TOURISM DEVELOPMENT
THAT TARGETS TOWARDS SETTING GREECE AS A YEAR-ROUND TOURISM DESTINATION"