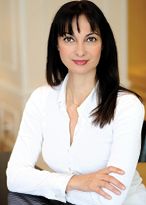 GREECE'S
CULINARY IDENTITY:
An Experiential
& Memorable
Tourist Product
Greece is a global attractive destination that offers unique authentic travel experiences 365 days a year. We welcome our millions of visitors every year to explore the wide array of options that our destinations now offer year-round, and we specifically encourage them to emphasize on the strong culinary experiences they can gain during their trip. Food is an inseparable element and one of the liveliest aspects of the country's particular identity. The gastronomic routes across the country are strongly linked to the rich history, culture and the very distinct tradition every destination carries.
Being a powerful asset in increasing Greece's international appealingness and in our national efforts to achieve further sustainable tourism growth, the Greek gastronomy contributes significantly to promoting themed tourism products and to offering highly personalized experiences.
Our visitors engage with the land and the environment, indulge into the local character of each destination, and at the same time connect with the locals, gaining an even better sense of the warm Greek hospitality. The mainland, but also more than 100 inhabited islands, offer various culinary experiences based on local recipes and high-quality ingredients and products that are locally grown.
The Mediterranean cuisine has world recognition as a valuable daily habit for a healthy lifestyle, wellness and longevity. At the same time, the wide array of offering has been continuously expanding as an essential part of the complete tourist product offered in high-end accommodation, including luxury resorts, spas and wellness centers, and boutique hotels. Gastronomy has evolved into a distinctive modern haute cuisine of gourmet dishes by highly skilled-chefs, blending traditional with modern elements, and combining simplicity with innovation.
Sympossio, this dynamic and inspiring initiative showcases Greece's culinary heritage and promotes ideally the high quality and the diversity of our overall tourism product. This year's edition, focusing on the Aegean islands' unique identity, contributes significantly to promoting our attractive popular and new destinations to world travelers, who seek highly experiential trips, and memorable moments.
Elena Kountoura
Minister of Tourism
"THE GASTRONOMIC ROUTES ACROSS THE COUNTRY ARE STRONGLY LINKED TO THE RICH HISTORY,
THE CULTURE AND THE VERY DISTINCT TRADITION THAT EVERY DESTINATION CARRIES."