Cheese making through the ages
With a history of over 5000 years long, the journey from being a milk preservative to today's dazzling variety of cheese tastes and textures is truly fascinating.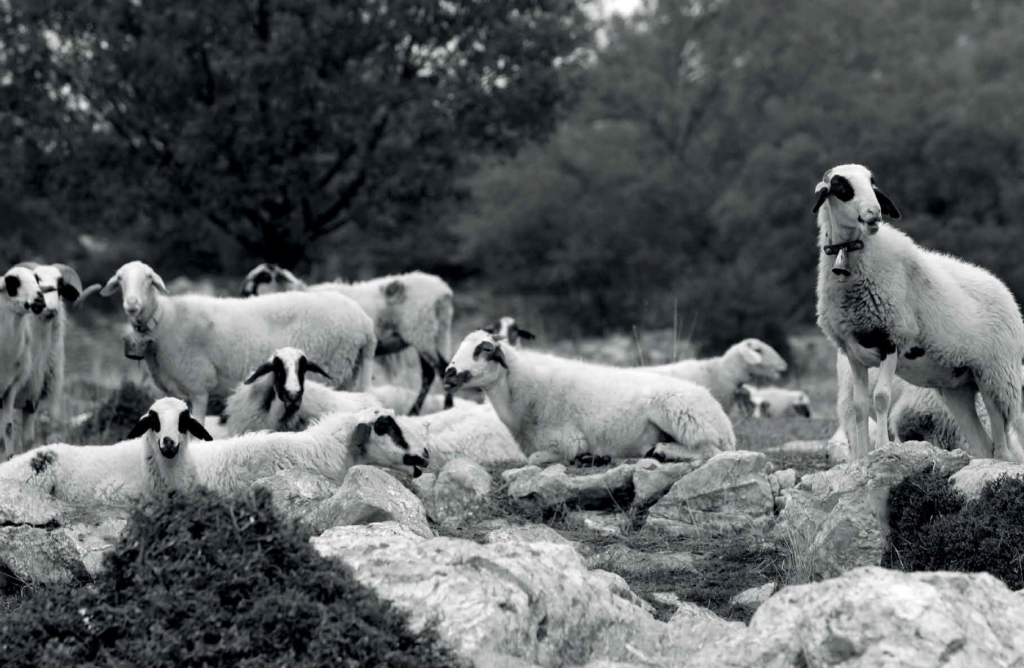 Intelligent speculation is all we have to explain how people begun to make cheese curds. Scientifically speaking, animal stomachs were routinely used as vessels for carrying liquid in the ancient years, so the rennet that naturally exists in the stomachs of calves would turn any milk being carried in them into curds and whey. Cheese as we know it today was not on the menu back then, however in Egypt, milk preserving techniques such as salting and pressing were well established, so it might be the case that curds would have been treated the same way, producing something like a salty and sour Feta texture. Overall, the reality at the beginning of cheese's history is that the process was valuable for preserving milk in hot climates, rather than creating cheese for its own sake.
Cheese as it is today, with different flavours and textures, is thought to have arisen because of cooler European climates; much less salt was needed for preserving the curds, which meant enzymes had a better chance of growing in the preserved milk, and it was this change that probably made cheese a basic kind of food and made room for new creations. Indeed, what happened next is that the Roman Empire started making really sophisticated cheeses, even mentioned in the Bible (2 Samuel, 17). Many Roman writings refer to different kinds of cheese and the best places for them to be produced, including Nimes in present-day France; interestingly, records also show that Romans were carrying out most of the processes we go through today to produce cheese: coagulation, salting, pressing and ageing. It is also known that they cared to flavor their cheese, for example with dried apple chips, and that they created harder, Parmesan-like cheeses.
As Roman history is one of invading and conquering huge areas in Europe, many or their encounters with local populations resulted in a massive diversification in cheese making. The combination of Romans mixing their cheesemaking techniques with those of the locals, the different animal breeds, climates and feeding conditions caused the number of cheese flavours to flourish. As a result, in the Middle Ages, cheese consumption significantly increased. Made primarily by women, and still considered the best way of preserving milk, cheese's density made it nutritious and cheap for the lower classes, which is why bread and cheese were a staple part of people's diet at that time. It was also the ideal travelling food, for it was easily packed and lasted for a long time time with no spoiling to worry about. The same behavior carried on for thousands of years, and was also embedded in the history of American cheese making, which started by the colonial settlers of the 1700s. Milk from the dairies was skimmed of its cream for butter making, and what couldn't be immediately consumed was preserved converting it to cheese.
---
GREECE IS WORD'S FIRST IN CHEESE CONSUMPTION, WITH 23 KILOS A YEAR PER PERSON, FOLLOWED BY FRANCE WITH 22 KILOS. GERMANY CONSUMES ABOUT 8-10 KILOS, AND THE LIST GOES ON WITH OTHER COUNTRIES THAT DO NOT PRODUCE THEIR OWN CHEESE MOSTLY IMPORT BY THE U.S.

---
The major changes in how cheese was made, which get us to where we are today, really begun with the invention of industrialized production in Switzerland. In the mid-1850s, Joseph Harding, the father of cheese making, was unveiling his system for draining the curds of as much whey as possible in Somerset, U.K., and so modern Cheddar cheese was born.
We get even closer to modern cheese making, with rennet being commercially produced since the 1860's. This big leap forward rescued valuable unwanted male calves from sacrificing (females were important for continuing the heard) for the vital coagulant, and around the same time milk Pasteurisation became the norm, making all dairy products practically risk-less to the population that consumed them.
Today, the word's cheese cradle is Europe, with Japan, India and Argentina consuming very little amounts and China never having bred animals for cheese and dairy making purposes.
Greece is word's first in cheese consumption, with 23 kilos a year per person, followed by France with 22 kilos. Germany consumes about 8-10 kilos, and the list goes on with other countries that do not produce their own cheese mostly import by the U.S. The fascinating history of cheesemaking brings out new varieties, local producing units, gourmet options and everyday ideas, that hopefully fits right in your own kitchen! You can start your own cheesemaking history, too!
Find instructions on how to make cheese in Cookbook.