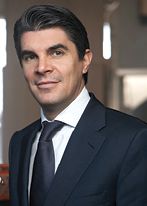 The islands (ru)
A place like no other
Attractive, Abundant
& Infinitely Resourceful
The 8th Sympossio Greek Gourmet Touring is back, with yet another unique gastronomic roadshow in a long line of very successful roadshows.
Jointly with the Region of South Aegean and Aegean Airlines, we embark on an exploration expedition through the sea routes of the Aegean to reveal the islands' prized cultural and gastronomic qualities.
There is a special kind of attraction and abundance emanating from the Aegean islands—each one being differrent from the other—one that is associated with the history, and the people who live on them and who create. On these lands, time goes by more slowly and enjoyment lasts longer. There are no ephemeral emotions on the islands; only emotions that are dispersed in the eyes, the work, the sounds and the flavours of each and every one.
These are the places we will visit, as we leaf through the magazine, but mostly as we savour the islands' traditional gastronomic delights. In our 2017 gourmet journey, we will be accompanied, as always, by a number of Greek, forward-thinking businesses that honour authenticity and tradition, while keeping abreast of the times.
Our heartfelt thank you goes to: Aegean Airlines, St. George Lycabettus, UPS, Green Cola, Lelia Foods, Esti, Olympus, Νissos Beer, Era Nuts, Meligyris and SantoWines for their support.
Alexandros Angelopoulos
Aldemar Resorts / Sympossio
«THE SEA OF THE AEGEAN, IN ALL ITS GLORY SHARES ITS GASTRONOMICAL & CULTURAL WEALTH AND ENDOWS THE NEXT GENERATION WITH A PRECIOUS HERITAGE»